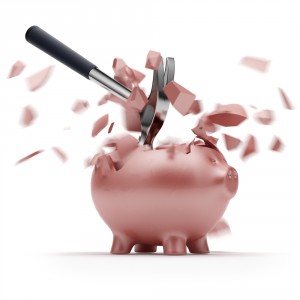 Tammy Charlene Petersen, a financial advisor from Carrollton, Virginia, has been barred from the securities industry for stealing $107,378 from firm customers. She wired money from four different customer accounts into her own account to use for her personal benefit. Petersen did this without any of the customers' knowledge or consent.
FINRA prohibits any financial advisor from making improper use of a customer's securities or funds. Investors trust and rely on financial advisors when they hire them to manage their money and give them financial advice. Not only is it unethical for a financial advisor to convert an investor's money for their own use, it is against the law.
FINRA also requires all registered representatives to conduct business while observing high standards of commercial honor and just and equitable principles of trade. Stealing a client's funds directly violates FINRA rules and regulations.
Petersen willfully violated FINRA rules when she stole $107,378 from four different investors who trusted her with their money. She facilitated a wire transfer of $48,689 from the first customer's firm account to one of her own bank accounts, and then converted the money for her own use and benefit. Petersen then facilitated another wire transfer of the same amount from a second customer. Finally, from last two investors, she wired $5,000 from each person's account to her own.
Petersen intentionally defrauded these four investors by stealing money from their accounts without their knowledge or consent. She then used the money for her own personal benefit. As a result of her extreme misconduct, Petersen violated many FINRA rules, and has been barred from the securities industry.
Investors can try and prevent this from happening to them by using a FINRA website called BrokerCheck. This site has background information on every licensed financial advisor and will alert investors are if there are any red flags. Additionally, investors should be sure to review the monthly statements concerning their brokerage account to make sure there are no discrepancies.
If you think your financial advisor has taken money from your account without your consent, or you have noticed discrepancies in your brokerage account, you may have a claim. Contact Investor Defense Law today to see if you can recover your losses.
Investor Defense Law LLP is a law firm dedicated to helping investors in California, Georgia, and Washington recover losses caused by stockbrokers, financial advisers, or investment firms. To learn more, contact an investment fraud attorney at 800.487.4660.