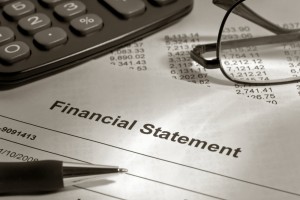 Source Capital Group, Inc. was recently fined and censured by the Financial Industry Regulatory Authority, or FINRA, for selling corporate bonds to customers at an unfair, high markup price. The Connecticut based broker and investment advisory firm — as well as its Chief Financial Officer Russell W. Newton — have a long history of public disclosures with FINRA, this case being only the latest.
From April through June 2013 Source Capital Group (SCG) processed eight transactions that shot red flags to FINRA. When selling these corporate bonds, SCG "failed to sell at a price that was fair." SCG reportedly made profits of up to $1,000.00 per transaction from some of its customers. In addition, SCG also failed to consider market conditions that were appropriate to each bond, leaving their customers with unsuitable transactions in their portfolios.
Digging further reveals a potential culture of customer mismanagement at SCG, which has led to multiple fines and censures.
In a FINRA report from 2014, registered representatives from SCG made "exaggerated promises" to their clients regarding oil and gas securities. The hope for SCG was to motivate their customers to purchase these securities, so that the representatives would receive an undocumented kickback from upper management — money that first came from an outside entity. Management gave "advances" to their representatives, which they were reportedly not required to pay back. Unfortunately, this information was not disclosed to clients.
Russell W. Newton, CFO of SCG, also has a FINRA record that could provide clues to the origin of this environment. He was the "Designated Supervisor" of the SCG office which was exaggerating oil and gas securities. According to FINRA, the activity resulted in a sanction that gave him a 20 day suspension and a $10,000 fine.
His track record, unfortunately, only begins there. Newton failed to properly supervise the illicit activities at a previous firm, Merit Capital Associates, which lead to a FINRA reported "sale of unregistered securities by agents of the firm" and employing "unlicensed agents."
Advising investments without proper context and excluding critical information from clients can be a toxic environment for investors and investor's assets. If you've been damaged by Source Capital Group, Inc., or by similar brokerage or investment advising firms, the investment fraud attorneys at Investor Defense Law LLP may be able to help you recover your losses.
Investor Defense Law LLP is a law firm dedicated to help investors in CA, GA, and WA recover losses caused by stockbrokers, financial advisors, or investment firms. To learn more, contact an investment fraud attorney at 800.487.4660.