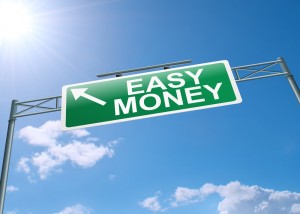 The Financial Industry Regulatory Authority (FINRA) recently fined National Planning Corporation (NPC) $30,000 for overcharging clients who purchased non-traded REITs.
Non-traded REITs are a risky, illiquid way to invest in real estate. Financial advisors like to sell these investments because they pay hefty commissions. Only rarely are they actually suitable for investors as a significant part of an investment portfolio.
While the commissions for non-traded REITs are high, if you buy enough of this stuff, you may be able to receive a volume discount.
However, this volume discount also reduces the commission paid to the financial advisor involved in the transaction. Consequently, a financial advisor has a vested interest in "forgetting" to apply any volume discount. This is what appears to have happened at NPC. By forgetting the discount for just seven customers, NPC received over $15,000 in excessive sales charges.
If you purchased a large quantity of non-traded REITs and are wondering whether you received any applicable volume discounts, the investment fraud lawyers at Investor Defense Law LLP may be able to help you recover your losses, and offer free initial consultations.
Investor Defense Law LLP is a law firm dedicated to helping investors in California, Georgia, and Washington State recover losses caused by stockbrokers, financial advisors, and investment firms. To learn more, contact an investment fraud attorney at 800.487.4660.