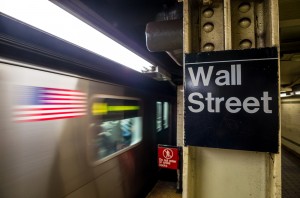 JP Turner is once again in the regulatory spotlight, being fined by $45,000 by FINRA for failing to give their clients volume discounts their investors were entitled to in purchases of non-traded REITs.
For some firms, this might be a big black eye. For JP Turner, this could be considered getting out of their compliance exam easy.
JP Turner has been in hot water with the Financial Industry Regulatory Authority (FINRA) since at least 2008, when it paid a $250,000 fine for charging customers commissions that were excessive. In 2013, JP Turner paid over $700,000 for poor procedures related to putting investors into risky exchange-traded funds (ETFs) and for mutual fund "switching," moving investors into and out of successive mutual funds just to generate extra commissions.
In October 2015, FINRA busted JP Turner again, this time related to failing to give volume discounts to investors when due.
Non-traded REITs (short for real estate investment trust) and BDCs (short for business development company) are investments that are hard for an issuer to place. For large investors, they often offer discounts in their commission points for large investments.
Of course, if these volume discounts were properly applied, then the financial advisor would receive a smaller commission. So, the worst possible person to ensure that these discounts are properly applied is the broker who is receiving a commission. The person whose job it was to make sure the volume discount was applied at JP Turner was… you guessed it! The broker receiving the commission.
JP Turner did not have adequate supervisory systems in place to ensure that its clients received the discounts they deserved.
While JP Turner is to be congratulated for moving from receiving seven figure fines to five figure fines, this pattern of disciplinary issues has to make one wonder: at JP Turner, do customers come second?
Investor Defense Law LLP is a law firm dedicated to helping investors in California, Georgia, and Washington State recover losses caused by stockbrokers, financial advisors, and investment firms. To learn more, contact an investment fraud attorney at 800.487.4660.