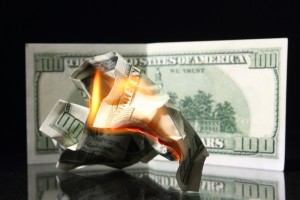 According to the Securities and Exchange Commission, Lonny Bernath established several investment funds, but misled investors as to how their funds would be invested, and failed to disclose that he had a financial interest in several of the investments his funds invested in.
The SEC filed a civil complaint in October 2015 in federal court against Lonny Bernath. The complaint draws a picture of an attempt to woo investors with sophisticated investment strategies but significant failures in executing on those strategies.
Mr. Bernath managed the investment funds he set up through two investment advisors, Headline Investment Management, LLC and Headline Capital Management, LLC. The funds were supposed to invest as follows:
The Headline Group LP fund was supposed to be a "market neutral, statistical-based hedge fund that employed uncorrelated strategies across multiple asset classes" with core strategies based on corporate earnings announcements." The Headline Partners LP fund followed the same strategy.
The Dynasty Capital Partners fund was supposed to exploit a "proprietary correlation model developed by Mr. Bernath utilizing 70 different Asian [financial] instruments including exchange-traded funds, American Depositary Receipts, and futures."
Sounds cool, right?
Instead, Mr. Bernath moved millions of dollars from these funds into real estate funds and an auto chrome plating company in which he had financial interests. These companies were failing, and Mr. Bernath's infusion of investor money into these companies propped them up. He failed to disclose that his investments deviated far from his advertised investment strategies, and that he was betting 1/3-1/2 of his funds' assets on concentrated, risky investments.
Losses suffered by Mr. Bernath's investors are unknown at this time, but are probably significant.
Investor Defense Law LLP is a law firm dedicated to helping investors in California, Georgia, and Washington State recover losses caused by stockbrokers, financial advisors, and investment firms. To learn more, contact an investment fraud attorney at 800.487.4660.