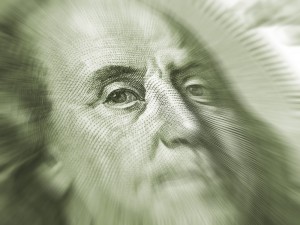 James Gilbert, formerly of J.P. Morgan, was recently fined and suspended for borrowing money from a client. The new client was both elderly and infirm. FINRA rules generally prohibit stockbrokers from borrowing money from their clients. If a loan does fit into one of a handful of exceptions, it still must be approved by the stockbroker's firm. Mr. Gilbert never obtained this approval.
A stockbroker who tries to borrow money from clients raises is a big, red flag in any investor-client relationship. First, it suggests that the stockbroker might not be very successful. It also raises important questions about the financial advisor's financial acumen. It may also indicate that the financial advisor does not follow other important FINRA rules, if the loan violates the rules governing stockbrokers. If you believe that you have suffered losses due to an unethical or incompetent stockbroker, contact the attorneys at Investor Defense Law LLP at no charge to find out whether you have a claim.
Investor Defense Law LLP is a law firm dedicated to helping investors in California, Georgia, and Washington recover losses caused by stockbrokers, financial advisers, or investment firms. To learn more, contact an investment fraud attorney at 800.487.4660.