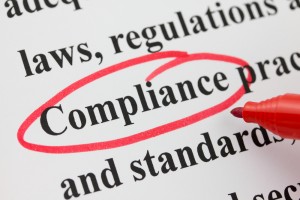 Wedbush Securities is in hot water for failing to timely and properly disclose its brokers' bankruptcies, customer complaints, criminal allegations, and other serious matters. According to FINRA's National Adjudicatory Council ("NAC"), Wedbush Securities, and Mr. Edward Wedbush in particular, were "reckless" in failing to properly disclose these events.
Prompt reporting of customer complaints and other events that might trouble Wedbush customers is required by FINRA, the Financial Industry Regulatory Authority. FINRA collects this information, and starts an investigation where appropriate. Additionally, FINRA makes this information publicly available through BrokerCheck, a tool brokerage firm clients can use to learn about their firm and financial advisor, or potential advisors. When firms like Wedbush fail to promptly disclose this information, it leaves investors with an inaccurate picture of their financial advisor. In the NAC's words, "failure to timely disclose harmed the investing public by depriving it of material information."
According to the NAC, "the Firm's violations are extensive." Wedbush failed to properly disclose over 80 significant events, for a total of 158 regulatory reporting violations, leading the NAC to conclude that Wedbush Securities had a "culture of noncompliance."
Apparently, this failure to take reporting obligations seriously came from the top. Mr. Edward Wedbush, who runs the firm, has, according to the NAC, "a troubling disregard for supervision in general." Consequently FINRA has fined Wedbush Securities and Mr. Wedbush a combined $350,000, and suspended Mr. Wedbush from all supervisory activities for a total of thirty days.
If you believe that misconduct at Wedbush Securities caused you to lose money, contact the attorneys at Investor Defense Law LLP at no charge to find out whether you have a claim.
Investor Defense Law LLP is a law firm dedicated to helping investors in California, Georgia, and Washington recover losses caused by stockbrokers, financial advisers, or investment firms. To learn more, contact an investment fraud attorney at 800.487.4660.