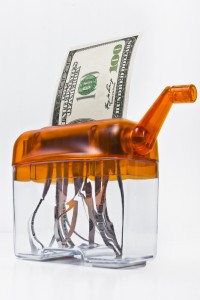 John C. Hanson, formerly a financial advisor at Northwestern Mutual, has been permanently barred from the securities industry. Mr. Hanson refused to comply with requests for information submitted by the Financial Industry Regulatory Authority ("FINRA"), the regulatory organization that governs stockbrokers. According to two complaints filed against Mr. Hanson, as well as FINRA's own investigation, Mr. Hanson misappropriated over $300,000 from at least two customers. Apparently, Mr. Hanson falsely told one customer he needed the money to buy his employer's book of business. According to BrokerCheck, Mr. Hanson convinced another customer to invest in fictitious investments.
If you believe that you have suffered losses due to an unethical or incompetent stockbroker, contact the attorneys at Investor Defense Law LLP at no charge to find out whether you have a claim.
Investor Defense Law LLP is a law firm dedicated to helping investors in California, Georgia, and Washington recover losses caused by stockbrokers, financial advisers, or investment firms. To learn more, contact an investment fraud attorney at 800.487.4660.