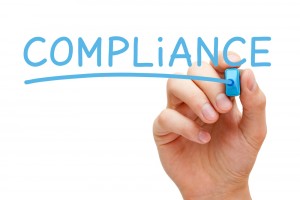 According to Financial Industry Regulatory Authority (FINRA), California-based securities broker Kevin Robert Montoya was recently suspended for a year after failing to report multiple felonies on his Form U4, a public document all brokers and investment advisors are obligated to update.
From 2008 to 2012, Montoya served as a General Securities Representative for Whitehall-Parker Securities, Inc. During this time, Montoya engaged in activities that lead to two felonies, both due to driving under the influence. If a financial advisor cannot be trusted with the responsibility of driving a car, do you really want him charting your financial future? Investors deserved to have this information when deciding whether to hire or retain Mr. Montoya.
FINRA concluded that Montoya willfully failed to timely update his Form U4, violating Rule 1122, Filing of Misleading Information as to Membership or Registration:
No member or person associated with a member shall file with FINRA information with respect to membership or registration which is incomplete or inaccurate so as to be misleading, or which could in any way tend to mislead, or fail to correct such filing after notice thereof.
Form U4 and other FINRA requirements provide transparent and accurate information that informs and protects investors from fraud and malpractice.
In addition to a year suspension, Montoya was also ordered to pay a fine of $6,500.
If you've been damaged by Kevin Robert Montoya, or by similar brokers or investment advisors, the investment fraud attorneys at Investor Defense Law LLP may be able to help you recover your losses.
Investor Defense Law LLP is a law firm dedicated to help investors in CA, GA, and WA recover losses caused by stockbrokers, financial advisors, or investment firms. To learn more, contact an investment fraud attorney at 800.487.4660.