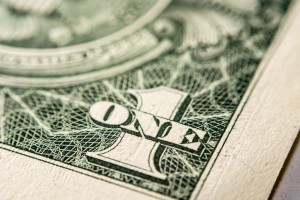 Transamerica Financial was recently fined $85,000 and ordered to pay restitution of over $50,000 to customers for overcharging them on sales of non-traded REITS and BDCs (Business Development Companies).
Some non-traded REITS and BDCs offer a volume commission discount to investors. While I am skeptical of the value of these investments in general, apparently you can get a discount when you buy a truckload of these risky investments.
However, many Transamerica investors did not receive the discount they were entitled to receive. Why not? In its manifest wisdom, Transamerica's internal procedures called for the broker selling the investment to make sure any volume discounts were applied.
Do you see the problem with this approach? Transamerica's brokers make more money with higher commissions. Why should they reduce commissions by giving their clients a discount, even if the client is entitled to the discount? Transamerica failed to adequately identify and monitor accounts or trades that were eligible for these discounts.
FINRA's fine covers a relatively short time period, January 2012 through February 2014, and part of Transamerica's settlement agreement with FINRA (the Financial Industry Regulatory Authority) obligates them to keep looking for more investors who were overcharged. How hard do you think Transamerica will look?
If you have questions about commissions, account charges, or your experience with Transamerica, the investment fraud lawyers at Investor Defense Law LLP may be able to help.
Investor Defense Law LLP is a law firm dedicated to helping investors in CA, GA, and WA recover losses caused by stockbrokers, financial advisors, and investment firms. To learn more, contact an investment fraud attorney at 800.487.4660.