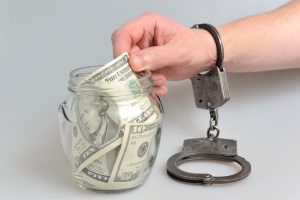 Douglas Jay Melzer ("Melzer") in Mars, Pennsylvania has been barred from the securities industry for making biased recommendations to customers to invest in private securities. Melzer received large, unauthorized commissions for participating in the private securities transactions, and put his interests ahead of his clients'.
Private securities have a higher level of risk because they are not traded on an exchange. Additionally, the companies who issue private securities may have unreliable records and financial statements because they are not required to audit their books. As a result, an investor does not have an outside source to verify that the company is doing well financially, and is therefore a good investment. Private securities are also risky because they can be difficult to liquidate. The company that issued it may choose not to buy it back, and there are usually restrictions on whether private securities can be sold to third parties. Since private securities carry a greater risk, financial advisors must get permission from their firm before making transactions.
Melzer recommended four customers invest $2,000,000 in four private securities and received $27,000 for making these transactions. These transactions were not approved by the Firm. Melzer had an obligation to notify his Firm of the private securities transactions so it could verify if these were suitable investments for the customers. Melzer had a duty to report the large commissions he was receiving for making the transactions. However, Melzer failed to notify his firm on both accounts.
Melzer put his clients at risk by making unsuitable recommendations. Advising clients to invest millions of dollars in private securities could result in extreme loss for investors.
If you are concerned that your financial advisor has made unsuitable recommendations for you and your brokerage account, you may have a claim. Contact Investor Defense Law today to see if you can recover your losses.
Investor Defense Law LLP is a law firm dedicated to helping investors in California, Georgia, and Washington recover losses caused by stockbrokers, financial advisers, or investment firms. To learn more, contact an investment fraud attorney at 800.487.4660.