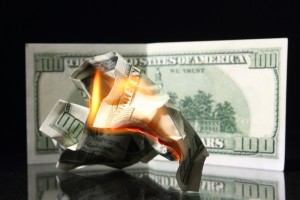 James McLaughlin was recently terminated from Securities America and barred by FINRA from associating with any of its members in any capacity. According to the Financial Industry Regulatory Authority ("FINRA"), Mr. McLaughlin churned client accounts, and also engaged in unauthorized trading.
"Churning" is industry jargon for excessive trading. Churning occurs when a stockbroker has control over an account and the level of trading activity is inconsistent with the customer's objectives and financial situation. In other words, a financial advisor churns a client account when he buys and sells securities in the account, not for the purpose of meeting the client's investment goals, but to generate excessive commissions for himself and his brokerage firm.
When evaluating whether a stockbroker has been churning an account, it is important to consider both the frequency of the trades and the types of investments the stockbroker purchased. In this case, Mr. McLaughlin purchased mutual fund A shares, then sold them in less than a year. Type A mutual fund shares have all of their fees front-loaded, and they pay high, upfront commission rates that are proportionate to their purchase fees. They are designed to be held long-term. By buying and selling these funds over the short-term, Mr. McLaughlin made his clients pay excessive fees, while benefitting from unusually high commissions.
Mr. McLaughlin was also terminated for unauthorized trading. Unauthorized trading occurs when a customer has not given his or her financial advisor permission to buy or sell investments without first consulting the customer, and the broker nevertheless trades in the account without first consulting the client.
While Mr. McLaughlin has been barred from associating with broker-dealers, he still operates his own investment advisory firm, and appears to still be actively managing money for the investing public.
If you believe that you have suffered losses due to an unethical or incompetent stockbroker, contact the attorneys at Investor Defense Law LLP at no charge to find out whether you have a claim.
Investor Defense Law LLP is a law firm dedicated to helping investors in California, Georgia, and Washington recover losses caused by stockbrokers, financial advisers, or investment firms. To learn more, contact an investment fraud attorney at 800.487.4660.