Posted on Nov 25th, 2015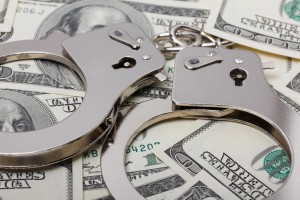 Bernard Parker stole investor money to remodel his house, but now it looks like he will be living in a federal penitentiary. According to the Securities and Exchange Commission (SEC), he stole over $1 million from 22 investors through a Ponzi scheme while working at Edward Jones.
In retrospect, there are some obvious red flags that investors should have stayed away from Mr. Parker. Way back in 1992, Mr. Parker was forced to resign from his brokerage firm, North American Management, for the improper, unauthorized sale of unregistered securities. Tax liens were also filed against him in 2007 and again in 2012.